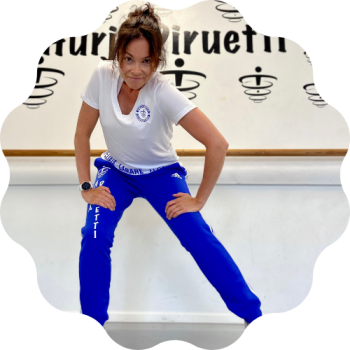 Katja Köngäs
Dance teacher, Principal, Artistic Director
+358 40 5162 704
This email address is being protected from spambots. You need JavaScript enabled to view it.
Master of Arts (University of Arts Helsinki) and Dance teacher (Turku University of Applied Sciences)
Katja is the founder and artistic director of Hurja Piruetti. She has over 20 years of experience of working with children, youth and adults, as well as with people with disabilities.
"For me the most important thing about teaching is to bring out that spark for dance, expression and diversity of art. Familiarising myself with different art forms and using that knowledge to compose new is an organic way of working for me. Processing through the body, indulging in dance together, without forgetting some pirouettes..."
Katja teaches in finnish, swedish and english.
At Hurja Piruetti Katja teaches

contemporary dance, show, classes for the adults, 60+ classes, education of people with disabilities and international relations